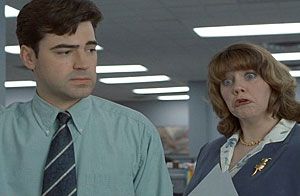 I'm EXTREMELY unmotivated today. What else is new though?

I've been finding myself horribly irritable and short tempered in the past week and a half... :/ I hurt my wrist banging on my laptop when the mouse wasn't working properly. I nearly destroyed my favorite jacket when I couldn't get certain cat hair off it. (THAT was a rough night) And I threw my phone and Sims CD's against the wall Saturday night when my computer didn't work. I HATE acting that way. But, I'm trying to be so calm and relaxed, and then something tiny happens and I just BLOW up.

Take a Deep Breathe, and carry on...
Time for LUNCH!